Oooooh look!
Our Books
Our needle felting books are for complete beginners AND all those lovely needle felters who are looking for new ideas. They contain lots of lovely step-by-step projects and all you need to know about this amazing craft - as we know and practise it. Here you will find helpful templates, tip top tips and loads of helpful advice. SCROLL DOWN TO FIND OUT MORE...
Signed copies of our our books are available now from our shop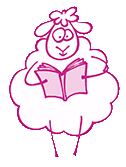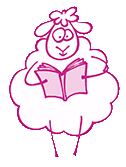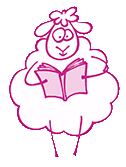 A wee mouse tale for children and all those who are
young at heart.
Hello Dollies!
​
Learn the basics * Skill building projects * step-by-step instructions
​
Over 700 photographs * 176 lovely pages * Top tips
​
From simple to more complex figures - everything is here, from simple dolls with no armature, to a final fully armatured figure that can be easily posed. As always, we have included everything we think you would want to know about making your own unique dolly design. Happy needle felting!
Put the flags out,
It's here at last!
Thank you Bagpussthecat for your lovely review
"I just love this book. II have every one of Roz and Judy's books - or The Woolly Felters as they are known and with every one I just wonder how they can better the previous one but they do! Just like their previous titles this one starts simple and works up to more complex. It doesn't matter if you have never done any needlefelting before as everything is very clearly laid out as to what is needed and the photography is just superb detailing each step along the way.
If you want to replicate what's in the book there's instructions to do that but even better you can go further and learn how to personalise your makes so that they resemble you or your family and friends! It's such a great fun book full of the authors personalities and sense of fun and I highly recommend following them as The Woolly Felters on Facebook too to see more of their creations and fun tales that their characters get up to as this will only enhance your own creativity!
All in all another fantastic book and I will say it again - how on earth are you going to top this one???!"
​
How exciting. LOOK...our beginners book!


Signed copies available now from our shop
A complete course for the absolute beginner
packed with useful tips and advice
Learn how to needle felt a family of adorable mini characters
Learn how to sculpt small teacup worlds, animals, birds and even your friends and family.
Exciting projects from simple cookie cutter shapes
to an armatured shabby sheep and a fine crafty fox .
​
'Oooh....do you know that thousands of lovely people have bought this book and we are in it....are we famouse now?
Helen Murphy's Review
"I just love this book. I learnt to needle felt with Roz and Judy's first book but oh how I wish I had had this one as it is just perfect for the complete beginner...
...What is so great is it's like doing a course. Each make builds your skills and includes use of wire in later ones. You won't be disappointed with this book...
​
Learn how to make a cute basic bear, how to give it different looks, and how to joint the arms and legs so your bears can move and play. Then have fun with themed bears like our little baker, our wizard and the more traditional old bear. There are many more...all of them brought together in a grand teddy bears' picnic with cake and all sorts of delicious things to eat!
​
WHY WE LOVE THIS BOOK" - A lovely review
​
This is one of those books where, even if you never did the projects you'd still have a wonderful time looking at the adorable photos--each one is a fabulously detailed scene! But I can't imagine that you'd look at this book and not need to drop everything and make a tiny teddy."
Anastasia, Doubleday Book Club, USA
This is the tale of some wee woolly mice
Who lived in a hole that was not very nice!
What happens next...well read me and see -
as this story unfolds and the mice have to flee...
A MOUSE TALE
For children and for needle felters who love what we do
Wendy Payne: Amazon review:
Such a beautifully written and illustrated book. A wonderful introduction to the art of rhyme. The characters are adorable and the little biographies at the end of the book really brings them to life. My grandaughter was enchanted. We want to live at felty Towers! We hope there is more to come.